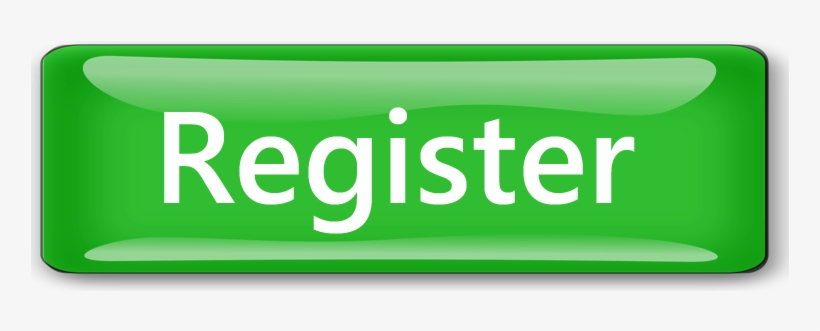 PRESENTER: Dee Ray PhD, LPC-S, NCC, Certified CCPT-S, Certified CPRT-S, Registered Play Therapist- Supervisor
WHEN: Friday, January 22, 2021
WHERE: Online (Zoom)
Description:
Morning Session: Effective Play Therapy: Intervention for Tough Times
Description: Children with severe behavioral problems; children with attachment disruptions; children who have been abused; children who are angry or depressed; children who have experienced trauma; children on the brink of institutionalization. These are our toughest cases and the ones for which we have few answers and effective interventions. This presentation will address why and how play therapy works for children from the most difficult populations. Play therapy will be described and demonstrated in detail regarding its use and effectiveness with children displaying the most problematic presenting issues. Participants will learn best practices regarding limit-setting for challenging children. Participants will learn how to communicate effectively through play therapy, how to measure effectiveness throughout treatment, and how to work within the "real" world of responding to funding sources, managed care, administrators, parents and other adults. Specific techniques regarding limit-setting, consultation, documentation, and measurement will be addressed for play therapy.
Learning Objectives:
Participants will be able to list the six conditions necessary for effective play therapy.
Participants will be able to identify at least three models of rationale for using play therapy with severe presenting issues.
Participants will be able to identify basic and advanced techniques in limit-setting in a play therapy setting. 
Participants will be able to set individualized and measurable goals in play therapy. 
Participants will be able to measure play therapy effectiveness through tracking progress. 
Participants will be able to communicate progress to parents and systemic partners. 

Afternoon Session: Advanced Play Therapy: Deepening the Relationship
Description: This workshop focuses on advanced skills in play therapy including the use of themes in play therapy and building positive relationships with parents for the child's therapeutic benefit. This workshop will offer a process for identifying common themes in play therapy that will help the play therapist learn to communicate more effectively with the child in session and with parents and schools outside of session. The presenter will lead participants through a systematic method of identification and use of themes to enhance the play therapy process. Additionally, the presenter will actively engage participants in using theme skills for practice immediately upon completion of the workshop. Also, the workshop will facilitate skills on how to use play themes to determine therapeutic progress and ascertain the need for termination.
Learning Objectives:
Participants will be able to identify at least 20 possible themes in play therapy
Participants will identify the three main components of identifying themes observed in play therapy.
Participants will be able to match themes with observed play. 
Participants will be able to communicate themes through responses in play sessions.
Participants will be able to communicate play therapy themes to parents in parent consultations. 
Participants will be able to track play therapy progress through themes.
Presenter: Dee Ray, Ph.D., LPC-S, NCC, RPT-S, Certified CCPT-S, Certified CPRT-S is Distinguished Teaching Professor and Elaine Millikan Mathes Professor in Early Childhood Education in the Counseling Program and Director of the Center for Play Therapy at the University of North Texas. Dr. Ray has published over 120 articles, chapters, and books in the field of play therapy, specializing in research specifically examining the process and effects of Child Centered Play Therapy. Dr. Ray is author of A Therapist's Guide to Development: The Extraordinarily Normal Years, Advanced Play Therapy: Essential Conditions, Knowledge, and Skills for Child Practice, Child Centered Play Therapy Treatment Manual, and co-author of Group Play Therapy and Child Centered Play Therapy Research.
She is a founding board member and past president of the Association for Child and Adolescent Counseling, as well as current board member of the Association for Play Therapy. She is founding editor of the Journal of Child and Adolescent Counseling, American Counseling Association Fellow, and recipient of the American Counseling Association Don Dinkmeyer Social Interest Award, Association for Humanistic Counseling Educator Award, Association for Play Therapy Outstanding Research Award, Top 25 Women Professors in Texas Award, and many others.
Schedule:
| | |
| --- | --- |
| Log-on | 8:00-8:30 |
| Morning Session Part I | 8:30-10:00 |
| Break | 10:00-10:15 |
| Morning Session Part II | 10:15-12:00 |
| Lunch Break | 12:00-12:45 |
| AAPT Business Meeting | 12:45-1:00 |
| Afternoon Session Part I | 1:00-4:00 |
| Break | 2:30-2:45 |
| Afternoon Session Part II | 2:45-4:00 |
All times listed are on Central Time.
Continuing Education Credit:
Due to COVID-19 health concerns, this one-time online event has been approved by APT for (6 hrs) CONTACT CE Hours.
Six Contact Hours will be awarded for a full day of attendance. Attendees must successfully complete a post-test and an evaluation. No partial credit will be awarded.
Counselors: Alabama Association for Play Therapy (AAPT) has been approved by NBCC as an Approved Continuing Education Provider, ACEP No. 6211. Programs that do not qualify for NBCC credit are identified. Alabama Association for Play Therapy is solely responsible for all aspects of the programs.
Marriage and Family Therapists: The Alabama Board of Examiners in Marriage and Family Therapy (ABEMFT) automatically approves courses that are NBCC approved for CE credit.
Play Therapists: AAPT is approved by the Association for Play Therapy (APT) to offer continuing education specific to play therapy. APT Approved Provider No. 98-045.
Social Workers: AAPT is approved by the Alabama State Board of Social Work Examiners (ASBSWE) to offer continuing education to social workers. ASBSWE Provider No. 0284.
Group Discount
A discount of $10.00 per registrant for groups of 3 or more registering together. When registering a group online, please register all group members at one time using the add additional attendee link that appears at the end of the registration. Check or money order only if registering by mail. Credit Cards accepted if registering online. No purchase orders accepted.
Special Needs:
Please contact CE & Registration at ceandregistration@alabamaplaytherapy.org, Registration & CE Coordinator

Cancellations:
Registrants canceling up to 48 hours before a workshop will receive a tuition refund less a $20 administrative fee. All requests must be made in writing or by email. No refunds issued for any reason after January 20, 2021. In the unlikely event, the workshop cannot be held, registrants will receive complimentary admission to a rescheduled workshop or a full value voucher, good for one year, for a future workshop.
Registration Information:
Early registration is recommended as space is limited to 40 attendees. Spaces are not guaranteed until your registration is processed and the registration fee has been paid.
| | |
| --- | --- |
| | Registration Fee |
| AAPT/APT Member | $100 |
| Non-Member | $130 |
| Full Time Student | $90 |
*Registration ends at 11:59 CST on Friday, January 8, 2021